All our physiotherapists are highly experienced and fully registered with the Health and Care Professions Council (HCPC) and Chartered Society of Physiotherapy (CSP). In addition, all sports massages are carried out by fully qualified and insured sports therapists.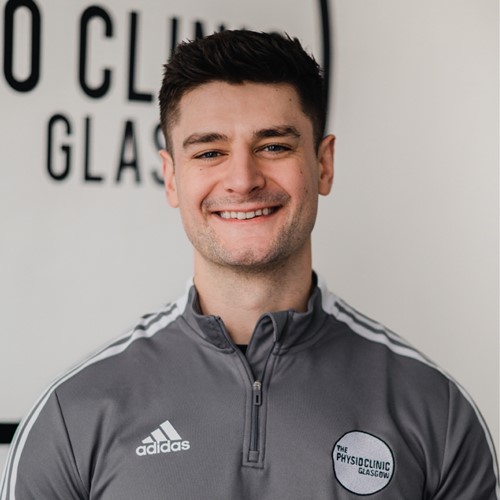 Arran Johnstone MCSP
BSc (Hons) Physiotherapy
MSc Physiotherapy
Arran has been working as a physiotherapist in Glasgow for 8 years, splitting his time between the NHS and a wide range of sports teams that include football, rugby, and American football.
Notably, Arran was a physiotherapist with Celtic FC for 4 years before becoming the head physiotherapist at Queens Park FC, where his expertise in strength and conditioning helped develop injury management and prevention protocols for the whole club.
Arran prides himself on empowering patients through education and reassurance to keep people doing what they love. His time spent in the gym over the years means he has spent time connecting with PT's and their clients to understand what they need from physiotherapy.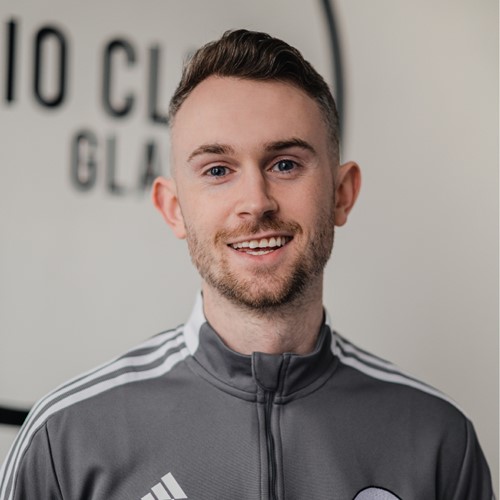 Robb Loughlin MCSP
BSc (Hons) Physiotherapy
Robb is one of our managing directors and physiotherapists here at The Physio Clinic Glasgow. He is a passionate motivator, who aims to promote confidence and resilience in the people who he works with whether they be professional athlete or recreational hill walker.
Robb spent the first part of his career working in private and NHS Physiotherapy Clinics in Scotland, in addition to women's elite football. Since then, Robb has worked across Australia as sports injury and pain physiotherapist and along with Arran started The Physio Clinic Glasgow in 2021.
His philosophy is that "physiotherapy should create resilient tissue and resilient people." Robb prides himself on using the most up to date, researched techniques in the profession to achieve great outcomes.
Having previously played basketball for Scotland at under 18's level, Robb is well-versed in what it takes to perform at the highest level.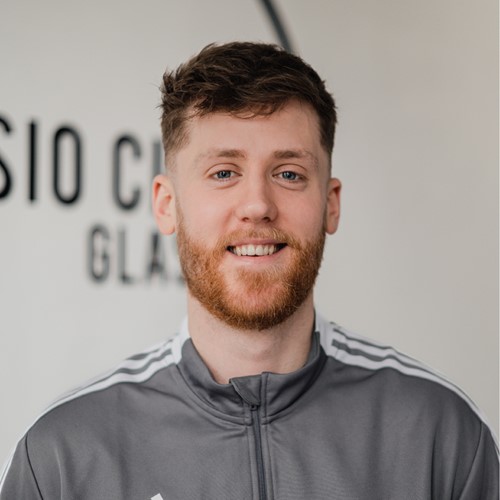 Craig McIntyre
HND Sports Therapy
Craig joined the clinic in July 2020 to help provide for the high demand of sports massages.
He is a fully qualified sports therapist who specialises in delivering tailored sports massage treatments to our clients. The services that Craig offers can be used alongside existing physiotherapy treatment or as stand-alone recovery.
He is currently a physiotherapy student at Glasgow Caledonian University which is ranked the top program in Scotland. Craig has a wealth of sport and movement knowledge from playing basketball at the international level as well as training in the gym regularly.